Home
GET STARTED
2. Creating Local Action Group
Identifying potential actors
2. Creating Local Action Group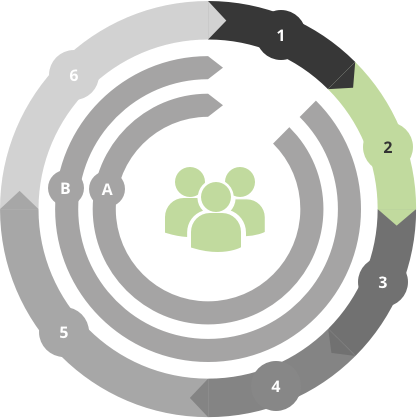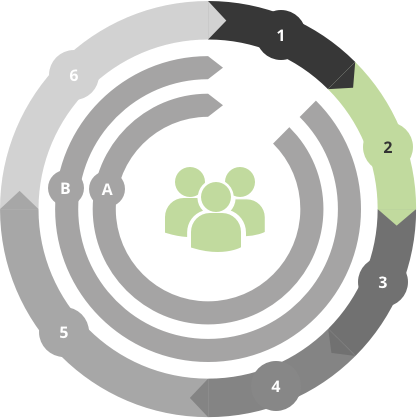 Local energy planning steps
Community empowerment horizontal steps
Identifying potential actors
Involving all interested parties in the decision making process from the initial planning stage to the strategic decisions and the development process of an energy project ensures that everyone's voice is heard, that all worthy ideas have been taken into account and that concerns or oppositions are understood and resolved at an early stage of the process.
To have a sustainable RES or energy efficiency project, it is highly recommended to seek the most appropriate actors and to engage them to contribute to the LAG's scope. The first step is to identify the key stakeholders:
whose interests are affected by the project;
who holds resources and expertise required for successfully design and implement the project;
who has access to the information needed;
whose involvement is essential for successful implementation.
There is a variety of community groups with real concern for the future of the community's energy system, as well as for the environment protection. Any one of them could initiate an effort, aiming at improving or upgrading the sustainable energy local plan. The potential stakeholder groups which could be engaged in the LAGs are indicated below:
Local/regional authorities – Municipalities
Municipal companies
­Technology/product providers
Institutional stakeholders like Chamber of Commerce, Technical Chamber (Engineers), Professional Associations
Development/Energy agencies
RES or Energy Efficiency experts
Representative of the end users directly affected by the energy project development
Where relevant, representatives of national administrations and/or neighbouring municipalities, to ensure coordination and consistency with plans/actions that take place at other levels of decision
Other policy makers
Actors with whom to work out RES plans

­ Electricity regulators and grid operators - Utilities
­ RES technology suppliers
­ Associations of RES installers
­ Research institutions-Academia
­ RES experts
­ Associations/clusters of building; land/building owners (i.e. public, private, church, etc.)
­ Agricultural organizations
­ Financial partners such as banks, private funds, ESCOs, charities

Actors with whom to work out Energy Efficiency plans

In the building sector:
Building/Construction companies, developers
Architects and engineers
Technology/product providers
Energy Services Companies (ESCOs)
Associations of installers
Building owners/real estate agencies
Research institutes, experts in Energy Efficiency applications;
In the industry sector:
Utilities, including district heating companies
Manufacturers
Financial partners such as banks, ESCOs
In the transport sector:
Mobility planners
Private/public transport companies
Providers of other mobility modes/shared mobility
Freight transporters/logistics service providers
Cycling organizations
Energy suppliers
Citizens/consumers associations; Citizens Volunteers' groups
­NGOs and other civil society representatives
­Certification and standardisation entities
­Building managers; building employees; building users
­SMEs associations
­School communities (teachers, pupils)
­Media representatives
­Representatives of tourism sector (where this sector is of key importance)