Home
GET STARTED
4. Creating Local Partnerships
4. Creating Local Partnerships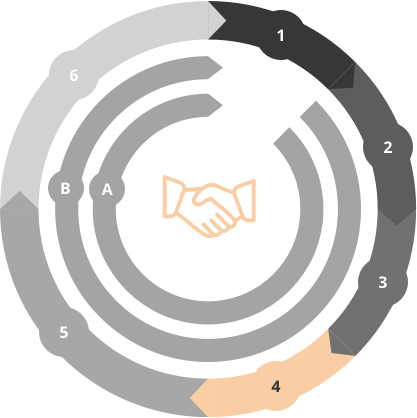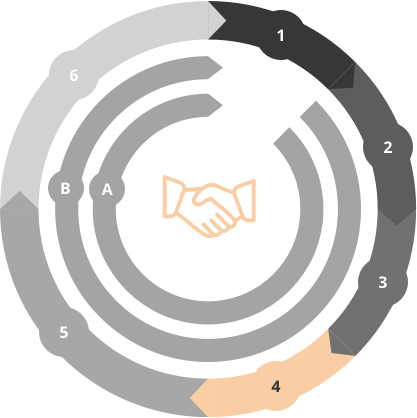 Local energy planning steps
Community empowerment horizontal steps
Creating local partnerships
Local partnership is defined as a non-formal or formal partnership between public sector, private investors and users of single investment or implemented measures. Local partnerships may be linked to the engaged local action groups, aiming to exploit local development opportunities, alternative solutions and financing mechanisms, as well as to address potential obstacles for faster and more efficient implementation of RES or energy efficiency projects for the benefit of the local community.
Developing a partnership committed to the implementation of the project, with clear obligations and responsibilities, is the scope of this step. Basic actions to develop a sustainable local partnership include:
clear assignment of specific roles and tasks;
development and approval of a detailed and feasible financial plan;
studying and exploitation of similar initiatives, best practices and opportunities.
The composition of the partnerships depends on the topic, which is the subject of the local energy plan and in general, it consists of and/or operates in close relation with:
members of the local action group;
end users who can implement some soft measures (e.g. energy efficiency measures in the office, school, recycling, energy saving in households etc.);
investors as a private partner or third party of the implementation (e.g. forms of energy contracting, financing partner);
public as an observer and/or end user.
Find more on
developing a detailed financial plan
and learn about
potential funding instruments
.

A set of policies in the frame of the European Green Deal seek to make Europe climate neutral by 2050. On 14 July 2021, the European Commission adopted a set of proposals to make the EU's climate, energy, transport and taxation policies fit for reducing net greenhouse gas emissions by at least 55% by 2030, compared to 1990 levels.

Learn more about the European Green Deal supporting mechanisms and financing instruments.