Home
GET STARTED
3. Local Action Plan
3. Local Action Plan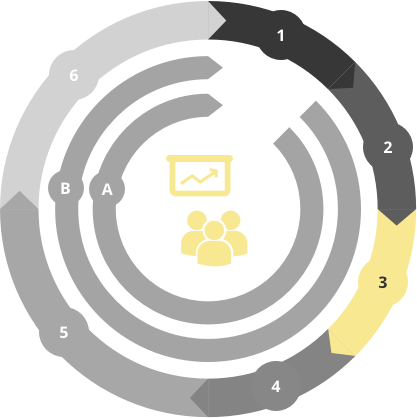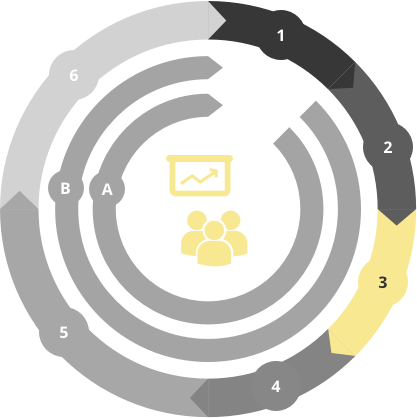 Local energy planning steps
Community empowerment horizontal steps
Local Action Plan
A local energy action plan translates long term strategy into actions. It can be a powerful tool for cities and regions to plan, implement, monitor and evaluate climate and energy policies. With a well-balanced energy action plan, local communities may benefit from a higher quality of life, with increased opportunities for all citizens, reasonable use of natural resources, social cohesion and economic prosperity.
Main challenge of this step is to summarize input from stakeholders' participation (LAG) and shape it into a local action plan. Since, a large number of possible solutions may be identified for developing a Renewable Energy Sources (RES) or Energy Efficiency (EE) project, the decision makers should assess alternative scenarios of different RES and EE systems, at different levels:
­Technical potential: maximum level of energy savings or clean energy production potential.
­Economic potential: implementation of all cost-effective RES applications or EE measures.
Achievable potential: level of savings or RES production that could realistically be achieved.
­Circular economy potential: level of savings or RES production in line with eco-design aspects.
Well defined, measurable, achievable, realistic and quantified targets have to be set in any local energy action plan.

Find more on how to examine alternative scenarios for
RES or EE measures planning
, to form a well-balanced energy action plan.
Circular economy implies reducing waste to a minimum, through reusing, repairing, refurbishing and recycling existing materials and products.

Circular economy projects deliver benefits, such as reducing pressure on the environment, improving the security of the supply of raw materials, increasing competitiveness, stimulating innovation, boosting economic growth and creating jobs. Find out more on how to shape circular economy action plans, browsing different tools, instruments and guides to facilitate the transition towards a more circular economy.


The concept of energy communities encloses the collective energy actions around open and democratic participation and governance of the local community's members, for their involvement into the energy system. One of the most critical steps in setting up an energy community is formulating a common vision between the members of the community, shaping a local action plan. Usually the plan includes three phases: feasibility analysis, business planning and financial planning. Find out more on how to shape an action plan for establishing an energy community.