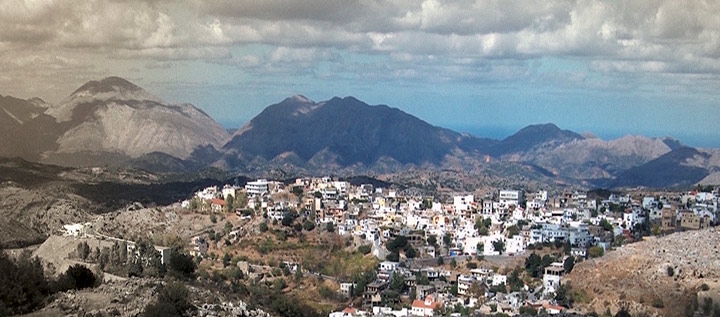 BIOMASS POTENTIAL IN RURAL ISLAND COMMUNITIES
GREECE, CRETE, ANOGIA
Βιομάζα/Βιοενέργεια, Τοπικά επιχειρηματικά μοντέλα, Ενίσχυση τοπικών δεξιοτήτων
Overview
This pilot action analyses the impact of traditional fireplaces on indoor/outdoor air quality and builds awareness to local population about more efficient and environmental friendly heating systems. Also, it studies the feasibility of setting up a pellets production plant for the exploitation of locally produced biomass.


The pilot delivers:
methodology for the assessment of social, economic and environmental impacts from the use of wood biomass;
report on the main findings and lessons learnt from the statistical analysis of data collected during on-field surveys and measurements;
practical guide on heating systems with the exploitation of the biomass residues and
feasibility study of a local production plant for pellets.
Macro objectives:
Increase energy independence with the development of a local small chips production unit
Efficient exploitation of local biomass residues
Improve indoor & outdoor air quality in rural areas
Specific objectives
Raise awareness of the local population & local authorities on more efficient biomass heating systems
Provide local actors with a business opportunity of setting up and operating a local small wood pellet production unit
Reduced cost for heating for rural households
Impacts to be achieved by 2030:
CO2 emissions saved/y: 13.2 t
Thermal energy generated from RES: 186,000 kWh/y

Read more here