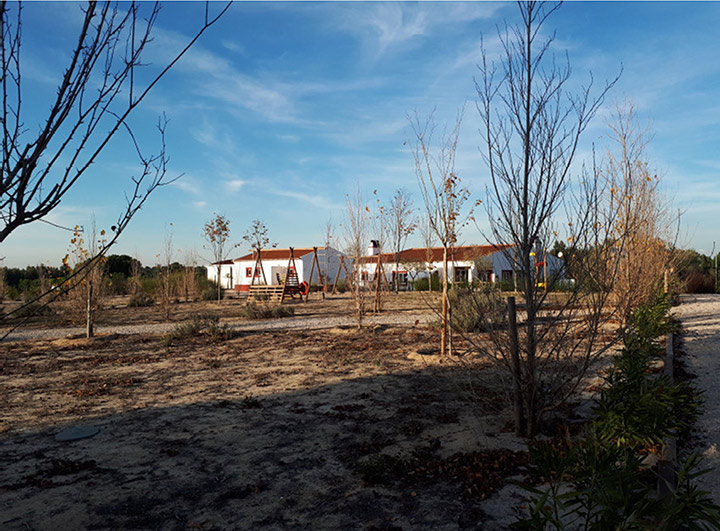 RES IN RURAL ENVIRONMENTS – BIOVILLA
PORTUGAL, LISBON METROPOLITAN AREA, PALMELA
Zavedanje / Sprememba vedenja / Družbeno sprejemanje, Demonstracija mikro sistemov OVE, Sončna energija
Overview
Biovilla, a non-profit cooperative, runs a group of wooden houses for eco-tourism. A "living-lab", developed in the frame of this pilot, allowed testing and assessment of different small-scale RES equipment aiming to raise energy awareness of the community and to create new opportunities for green entrepreneurship.
The pilot action delivers:
the installation of solar dehydrators, stoves, pumps and lamps to exploit the local solar potential and
a digital platform linked to energy monitoring equipment, to present real time the energy consumption and CO2 savings to the end users.
Macro objectives:
Increase local energy independence
Behavioural change in citizens and tourists' daily lives
GHG emissions reduction
Specific objectives:
Assess different RES technologies
Reduce the energy consumption costs
Raise awareness of the community
Increase local and natural resources' exploitation
Create local green energy business
Impacts to be achieved by 2030:
CO2 emissions saved/y: 31 t
Energy saved through the adoption of EE & RES: 17,150 kWh/y
Read more here